---
Born and raised in Tulsa, my career then moved me to Denver, Dallas, Austin and most recently San Francisco. In the summer of 2021, my wife and I relocated back to Tulsa.

I began working as a studio and stage drummer for Tulsa band Jify Trip at age 15, playing clubs to large theaters and festivals and eventually touring. After years of learning on the job with various music projects, I began formal study with master teacher Aldo Mazza (Montréal, QC).

Through my work with KoSA Drum Camps, I have also been able to learn from some of the greatest drummers of our time, including Alex Acuña, Vinny Appice, Colin Bailey, Gregg Bissonette, Mike Clark, Dom Famularo, Daniel Glass, Peter Magadini, Jeff Salisbury, Chester Thompson & Glen Velez.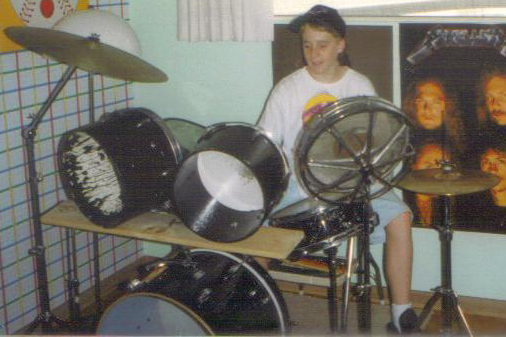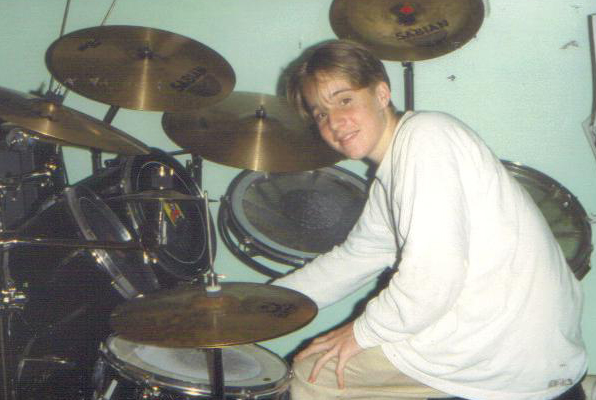 I grew up in a family of teachers, including my mother and father who made their careers as public school teachers in Oklahoma. I first discovered my passion for teaching while working with grades 3-12 at summer arts camps in California. I have since moved on to teaching full-time with all ages, and enjoy watching the personal breakthroughs that happen at any age while learning an instrument.

Drumming is a wonderful physical and mental exercise. As a teacher, my methods develop a strong foundation and technique while keeping it relaxed and fun. At my studio I utilize practice pads, drum sets and hand percussion, and my lessons include instruction on:
Reading and counting rhythm
The Drumming Rudiments
Grip and motion training
Speed and stamina development
Limb independence development
Groove training within multiple genres
Song development and writing
I also instruct my students on ways to play within a full band setting: playing tastefully, focusing on dynamics and developing a solid clock. In addition, I can also offer guidance on the use of drum machines and samples, Digital Audio Workstations (DAWS), as well as the techology and concepts behind Audio Engineering and Live Sound.


Learning an instrument is a rewarding journey that can benefit you in all aspects of your life. As a lifelong student myself, I am reminded daily of the life changing benefits of working with music and rhythm. Sharing that with a beginning or experienced student are among the greatest rewards I can imagine. I enjoy working with all skill levels and believe that you're never too young or old to begin, or continue your journey with music. I have taught students from ages 5 and up!

Contact me here to book your first lesson.
Call me direct,
or
contact me here
.
Working Drummer for over 25 years
Drum Set & Percussion Instructor for 7 years at uCamps Performing Arts Camp, teaching grades 3-12
Employee for KoSA Music, host of world renowned drum camps and festivals
Online lessons are broadcast in HD from my private studio, using four camera angles and professional grade audio
Also offering in-home lessons in the Tulsa Metropolitan Area
Learn More
Now offering lessons via